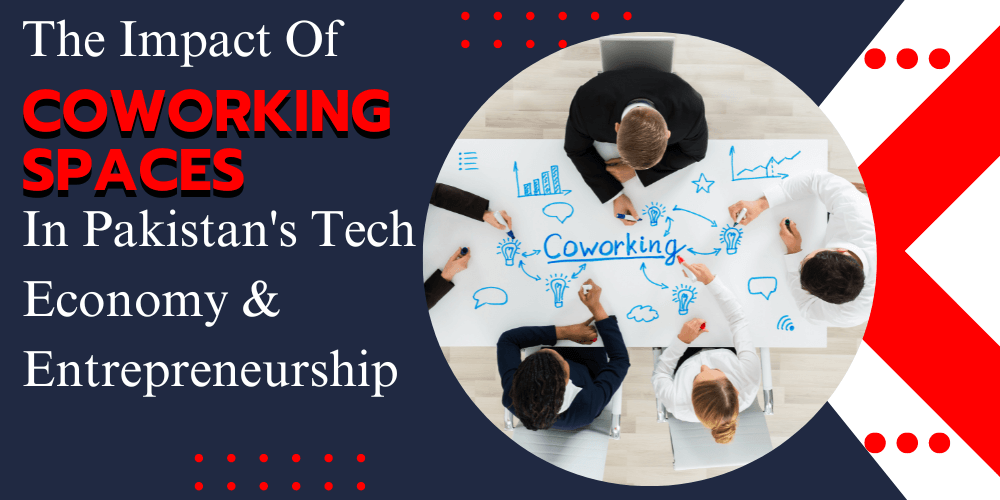 Ever wondered what those trendy coworking spaces popping up in major cities across Pakistan are all about? They're collaborative work environments for freelancers, entrepreneurs, and remote workers looking to escape the isolation of working from home. For a monthly membership fee, you get access to a creative space to work, network, and bounce ideas off like-minded people. Turns out these spaces are fueling Pakistan's growing tech and startup scene.
Coworking spaces provide the infrastructure for new ideas and businesses to thrive. They give you a place to work outside of coffee shops, connect you with a community of motivated self-starters, and open doors to new opportunities and partnerships. For Pakistan's burgeoning freelance economy and startup culture, coworking spaces have been a game changer. They've helped turn dreams of starting a tech company or going freelance into a reality for thousands of young Pakistanis. The rise of coworking is transforming Pakistan's economy and job market before our eyes.
The Rise of Coworking Spaces in Pakistan
Coworking spaces are popping up all over Pakistan, especially in major tech hubs like Islamabad and Lahore. These shared workspaces are fueling innovation and bringing entrepreneurs together.
Coworking spaces provide affordable office space and a collaborative community for freelancers, startups, and small businesses. For a monthly membership fee, you get a desk, WiFi, and the chance to connect with like-minded entrepreneurs.

The rise of coworking spaces shows that Pakistan's startup ecosystem is growing. Entrepreneurs now have more opportunities to network, share ideas, and find mentors or even co-founders. Some spaces like SandBox and Basecamp even offer educational and skills training programs for members.

Women entrepreneurs, in particular, benefit from coworking spaces. In Pakistan's male-dominated business culture, these spaces provide a welcoming environment for women to work and network. Some spaces like She's Next and The Nest are dedicated to supporting women entrepreneurs.

While coworking is still a new concept in Pakistan, these shared workspaces are fostering a spirit of innovation and community that will shape the future of work. They provide fertile ground for startups and small businesses to grow, which will boost Pakistan's tech economy in the long run.
The rise of coworking spaces shows that entrepreneurship is alive and well in Pakistan. These collaborative communities are bringing together innovators, supporting startups, and driving tech innovation across the country. The future looks bright for Pakistan's digital economy.
How Coworking Spaces Foster Entrepreneurship and Innovation
Coworking spaces are fostering a new generation of entrepreneurs and startups in Pakistan. By providing affordable workspace and a collaborative community, these spaces have become incubators for innovation.
Shared space means lower overhead costs. Instead of paying for a whole office, you can rent a single desk or private office in a coworking space for a fraction of the price. This makes entrepreneurship more accessible and less risky.

A built-in network. Coworking spaces connect you with like-minded entrepreneurs, mentors, and potential partners or clients. Grab a coffee in the communal kitchen or chat between meetings - you never know what connections you might make! These organic interactions often spark new ideas and collaborations.

Flexibility to scale. As your business grows, you can easily upgrade to a bigger private office or dedicated workspace within the same coworking community. Some spaces even offer virtual memberships so you can work from home but still access their network and amenities.

Productivity and motivation. Being surrounded by other hard-working entrepreneurs helps keep you focused and motivated. Their energy and enthusiasm rub off on you, while the change of scenery from a home office or coffee shop helps spark creativity.
Coworking spaces have been instrumental in nurturing Pakistan's startup ecosystem. By providing affordable workspace, community, and flexibility, they empower entrepreneurs to turn their ideas into reality. The future of work in Pakistan is collaborative, and coworking spaces are paving the way.
The Growth of Pakistan's Tech Scene
The tech scene in Pakistan has grown rapidly in recent years. Coworking spaces have played an important role in facilitating connections and collaborations within the tech community.
A Hub for Startups and Freelancers
Coworking spaces provide an affordable office environment for startups, freelancers, and remote workers in Pakistan's major cities like Karachi, Lahore and Islamabad. Instead of working from home alone, coworking spaces allow you to surround yourself with like-minded people in a professional setting.
You can network, share ideas, and even find new clients or collaborators.

Many spaces host industry events, speaker series, and workshops to help members learn new skills and make valuable connections.

The community aspect fosters creativity and can lead to exciting new partnerships or business opportunities.
Affordable and Flexible
For early-stage companies or solo entrepreneurs, the cost of a traditional office can be prohibitive. Coworking spaces offer flexible membership options at a fraction of the cost.
You can rent a dedicated desk or private office, or opt for open seating and just drop in when you need a place to work.

Memberships often include amenities like meeting rooms, kitchen facilities, printing, and mail handling.

The flexible terms mean you can scale up or downsize your space as needed to suit your business requirements.
A Place to Thrive
The rise of coworking spaces demonstrates the growing viability of entrepreneurship and freelancing in Pakistan's economy. They provide fertile ground for new ideas and partnerships to develop. For tech startups and freelancers, coworking spaces offer an affordable place to build a business, nurture a community, and thrive. The future looks bright for Pakistan's tech scene with coworking at the heart of innovation.
Future Trends: More Coworking, More Collaborators, More Creativity
The future of coworking spaces in Pakistan looks bright. As the tech sector grows and more entrepreneurs emerge, the demand for collaborative work environments will only increase.
More Coworking Spaces
Coworking spaces provide affordable office space for startups and freelancers. As the tech ecosystem expands in Pakistan, more coworking spaces will open to meet the growing need for flexible workspaces. Some spaces may cater to specific industries like fintech, health tech or edtech. Others may target different entrepreneur profiles such as women founders or social entrepreneurs.
More Collaboration
Coworking spaces foster collaboration between members through networking events, mentorship programs, and shared amenities. Expect more partnerships, joint ventures, and startup acquisitions to emerge from connections made at coworking spaces. Members can bond over shared interests and values, team up to apply for grants or pitch to investors together.
More Creativity
The open layouts and community atmosphere at coworking spaces cultivate creativity. Chance encounters and conversations with other members can spark new ideas. The energy and enthusiasm of other entrepreneurs and startups in the space are contagious and inspiring.
Coworking spaces have been instrumental in nurturing new startups and bringing together the tech community in Pakistan. As this trend continues, we'll see more collaboration between startups, increased creativity, and a stronger entrepreneurial ecosystem overall. The future is bright for coworking and the startups that call these spaces home.
Conclusion
So there you have it. Coworking spaces are revolutionizing Pakistan's tech and entrepreneurship landscape. They're fostering collaboration, creativity, and community in ways that traditional office spaces never could. By bringing together freelancers, startups, and entrepreneurs under one roof, coworking spaces have become hubs of innovation and catalysts for new ideas and partnerships.
The flexible and affordable workspace options are enabling more people to take the leap into entrepreneurship or pursue their passions as freelancers. Overall, coworking spaces are shaping the future of work in Pakistan and empowering the next generation of entrepreneurs and innovators. The tech and startup scene here is thriving thanks to these collaborative communities. The future looks bright for coworking in Pakistan.
back to blog listing