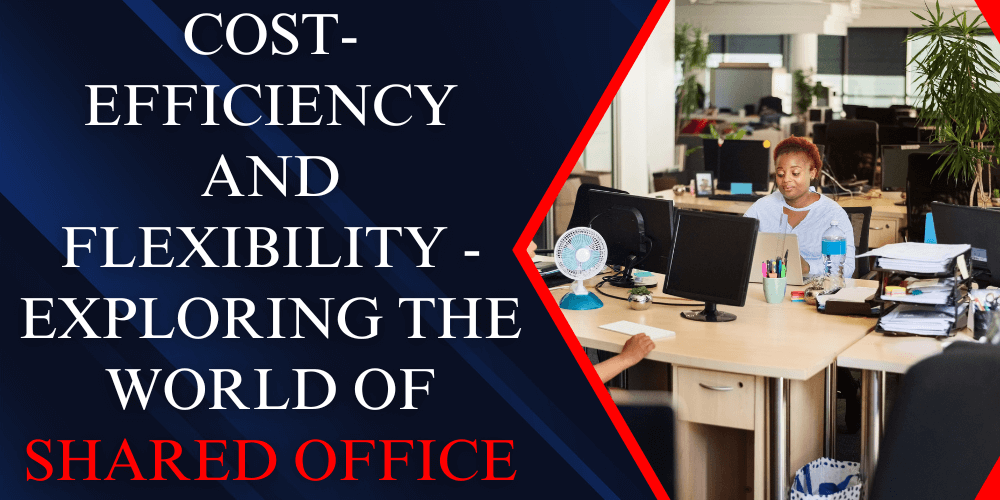 Ever felt like working in your tiny studio apartment just wasn't cutting it anymore? Maybe you're tired of fighting for counter space with your roommate or you just need a change of scenery. Shared office spaces are an affordable solution that provide the flexibility and amenities you need.
You get a dedicated desk in a collaborative environment surrounded by like-minded people. No more isolation or distractions. You'll find spacious work areas, fast Wi-Fi, and free coffee - all for a fraction of the cost of a traditional office.
Whether you're a freelancer, entrepreneur, or remote employee, a shared office space gives you a professional place to work and the opportunity to network. Who knows, you might even find a new client or business partner. If you're ready to level up your productivity and work experience, a shared office space could be just what you need. The possibilities for your business and career are endless.
How Shared Offices Can Save You Money
Shared office spaces are all the rage these days, and for good reason. They offer major cost savings compared to traditional office leases.
Lower Overhead
Shared offices provide basic business infrastructure at a fraction of the cost. You get access to things like WiFi, printers, conference rooms, and break rooms without the huge expense of maintaining your own office space. All you pay is a simple membership fee, which typically includes utilities.
Flexibility
With a shared office, you get flexibility and scalability. As your business grows (or shrinks), you can easily upgrade or downgrade to a different membership tier. And if you need to travel or work remotely, you're not tied to a long-term lease. You have the freedom to come and go as you please.
Networking Opportunities
Co-working with other professionals in a shared space allows for valuable networking and collaboration. You never know, that small business owner you chat with in the kitchen could become a key strategic partner. Many co-working spaces also host networking events, speakers, and workshops.
Shared offices offer significant cost savings, flexibility, and networking potential for small businesses and entrepreneurs. If you're looking for an affordable office solution that can scale with your needs, a shared co-working space could be an ideal fit. The money you save on overhead can be put towards growing your business.
The Flexibility and Customization of Shared Workspaces
Shared workspaces offer flexibility and customization options that traditional office spaces just can't match. You can choose a workspace that suits your needs and budget, whether it's a single desk, private office, or spacious conference room.
Flexible lease terms
Short-term leases: Rent space by the day, week, or month with no long-term commitment. Perfect if you're not sure how long you'll need the space or want to test it out first.

Long-term leases: Lock in lower rates with 6- to 12-month lease terms. Provides more stability but with flexibility to move to a different space or end your lease if needed.
Amenities to suit your needs
Private phone booths: For private calls or video conferences.

High-speed Wi-Fi: Reliable internet to keep you connected.

Kitchen facilities: Full kitchens with complimentary coffee, tea and snacks to power you through long days.

Event space: Impress clients with a sophisticated meeting room or training space. Many locations offer affordable rates for members.
A collaborative community
Networking: Surround yourself with like-minded professionals. Shared spaces foster connections that can lead to new opportunities and partnerships.

Hosted events: Many spaces organize social and educational events to help members connect, learn, and grow their business.

Mentoring: Some spaces match new members with experienced mentors in their industry. A great way to gain valuable insight and advice to take your business to the next level.
With a huge range of workspaces, lease terms and business amenities to choose from, shared offices provide an ideal environment for cost-efficiency, productivity and growth. The flexibility to scale up or move locations means your office solution can evolve with your business.
Building Community and Networking in a Shared Office
Shared workspaces are ideal for networking and community building. When you work alongside others in a collaborative environment, connections happen organically.
Build Relationships
Working in close proximity with the same people each day allows you to get to know them on a personal level. You'll likely find you have shared interests or experiences, creating opportunities for new professional relationships and even friendships. -Don't be afraid to introduce yourself to new members and strike up a conversation. -Ask others out for coffee or suggest grabbing lunch together. -Look for common ground and ways to support each other.
Exchange Ideas
Shared spaces breed creativity. Being around others who are also working hard at their craft can motivate and inspire you. -Bounce ideas off each other or get input on projects you're working on. -Share resources, tips and best practices. -Form mastermind groups to help hold each other accountable.
Collaboration Opportunities
When you surround yourself with other like-minded individuals in a shared space, collaboration becomes second nature. -Look for ways to cross-promote each other's services or partner on new offerings. -Work together on initiatives to benefit the larger community. -Connect with people in complementary fields to explore partnership potential.
The connections and relationships formed in a shared workspace can lead to exciting new opportunities. An added benefit is the support system that naturally develops, with people who understand the ups and downs of entrepreneurship or remote work. The community aspect is what really sets shared offices apart.
Finding the Right Shared Office Option for Your Needs
Finding the Right Shared Office Option for Your Needs
With so many shared office spaces now available, you have lots of choices to fit your needs and budget. Think about what kind of environment will inspire your productivity and creativity. Do you want a space focused on community, with lots of networking and collaboration? Or do you prefer a quieter area for focused work?
Some options to consider:
Coworking spaces: Great for networking and community. Open work areas and private offices available. Typically provide extras like meeting rooms, events, and office equipment.

Business incubators: Target new startups and entrepreneurs. May provide mentorship and education programs in addition to office space.

Virtual offices: For those wanting a professional business address and phone services without an actual office. You work remotely but have access to meeting rooms and workspaces as needed.

Private offices: Rent your own locked office for privacy. Vary in size and amenities. Some provide access to coworking areas and meeting rooms in addition to your private space.

Day offices: Rent office space by the day as needed. No long-term lease required. Useful if you only need an office occasionally or want to try out different spaces.
With a little research, you can find an affordable shared office that suits your workstyle and needs. Whether you need a dedicated desk, a private office, or just an occasional meeting room, the flexible options today provide the ideal space for your business.
Conclusion
So there you have it, a glimpse into the world of coworking and shared offices. Whether you're looking to cut costs, network, or just shake up your routine, coworking spaces offer an affordable and flexible option for getting your work done. The variety of spaces means you can find one tailored to your needs and preferred environment.
Give coworking a shot—you might just find your productivity and creativity get a boost from the community and a change of scenery. At the very least, you'll save some money and gain a few new connections. The possibilities are as open as the shared office floor plan.
back to blog listing